Lake Texoma Fishing Report
Welcome to our Striper Blog and  Lake Texoma Fishing Report!  Find out where the big striper are eating and up to date on the latest lures and hot spots!  Lake Texoma's premier Striper Guide, Captain JD Lyle!
A Day on Lake Texoma with Striper Fishing Guide JD Lyle
We like to describe a day on the water with Lake Texoma Fishing Guide JD Lyle so our new clients know what to expect on their Striper Trip. The Striper Trip will start the night before with a phone call from me setting up a meeting time and location. Please arrive on time, showing up late to a Lake Texoma Striper Fishing Trip will decrease our success rate by 50% or more. In the summer the meet time will be around 6 AM CST and in the winter a bit later. Summer Trips Striper feed very early and move deep as the sun comes up. We will meet and greet, load up the boat, make sure everyone has a Lake Texoma Fishing License, and off we go to catch Striper and White Bass.
Lake Texoma Striper Fishing-Hunting-Guide JD Lyle
Striper Fishing Lake Texoma with Guide JD Lyle is more like hunting. We will run out of the marina and stop at our first spot. We may use lures or we could be live bait fish, but we will actively search for Striper. If we live bait fish we can use two methods, drifting and anchoring up. If we drift live bait all the rods will be on the windward side of the boat and I will let the breeze push the boat to feeding Striped Bass. The rods will be in holders and when Striper hit our live bait the pole will bend to the water. Simply lift and start reeling to set the circle hook. Reel the Striper to the net and make sure you stop when the egg sinker gets a foot or two from the eye of the pole.
A Guides Life on the Water
We will drift, anchor, or lure fish a spot until the Striper move or stop feeding. Now we will hunt. Moving 10 times in one trip is not uncommon, so don't get frustrated if we move several times during the trip. If it was easy to catch Striper on Lake Texoma there wouldn't be any guides. Once we locate feeding Striper at a new spot we will repeat the process until a legal limit is obtained. The Fishing Regulations for Lake Texoma are: For striped bass and hybrid striped bass, there is no minimum length limit. Daily bag limit = 10; possession limit = 20, and only two striped or hybrid striped bass 20 inches or greater may be retained each day. Culling of striped bass and hybrid striped bass is prohibited.
For white bass, there is no minimum length; daily bag = 25 fish.
Back to the Marina with Lake Texoma Fishing Guide JD Lyle
Once we reach our legal limit of Striper it's back to the marina.  We will clean your days' catch and freezer bag them you and your family to enjoy.  Lake Texoma is a great Striper Fishery and we hope everyone will come enjoy the Striper Capital of the World with Guide JD Lyle.  Thanks for reading our Lake Texoma Fishing Report!  Please subscribe to our RSS Feed and make sure you never miss great information from Guide JD Lyle.  For more information please follow Lake Texoma Fishing Guide JD Lyle.
Do you keep a fishing diary?  We like Looking Back-Striper Fishing throughout the year to see our Social Media Reports in one place.  Our Lake Texoma Striper Fishing Report Blog is a great spot to log this information! The Last 30-60 Days Striper Fishing Lake...
read more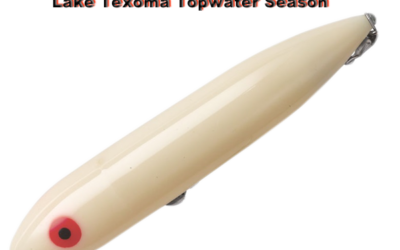 September Topwater Season Lake Texoma Captain JD Lyle September Topwater Season Lake Texoma is Fantastic!  JD Lyle loves to take customers topwater fishing in September!  Striper will push threadfin and gizzard shad in 2 feet of water in the early AM and late PM!...
read more
Summary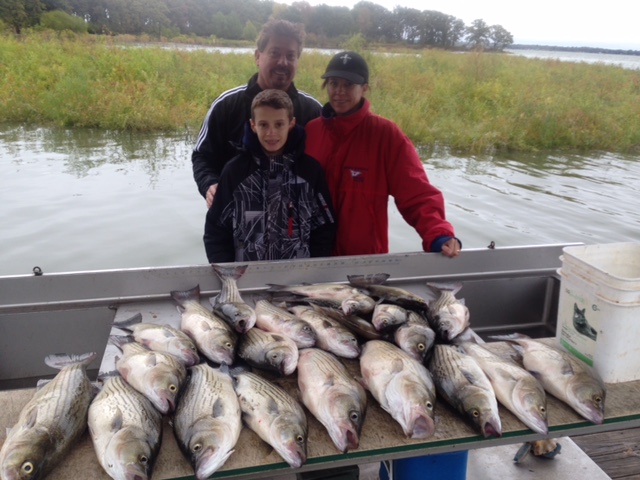 Article Name
Lake Texoma Fishing Report
Description
Get 411 on all things Striper Fishing from the BEST Lake Texoma Fishing Guide, JD Lyle.
Author
Lake Texoma Fishing Guide-JD Lyle
Publisher Name
Publisher Logo